During the day San Diego has an abundance of activities to keep you busy. When the sun goes down, though, what should you do? Stop searching for ideas and follow this helpful guide to things to do in San Diego at night.
Gaslamp Quarter
The Gaslamp Quarter is one of my favorite areas in San Diego. Mostly because the restaurants, lounges, shops, theaters, galleries, and nightclubs are a thriving scene year-round. Start the night by dining at one of the more than 50 restaurants. As San Diego is the craft brew capital of the world, I recommend eating at Hopping Pig, Barleymash, or Union Kitchen and Tap. All three offer delicious food and super suds. Afterwards, hit up the thriving nightlife scene. If you want to dance the night away, go to FLUXX or Moonshine Flats. Alternatively, rooftop lounges like Altitude Sky Lounge and Lounge Six let you relax under the stars. For a good laugh, go to a show at The American Comedy Co.
Baseball Game
PETCO Park, home to the San Diego Padres, is located right next to the Gaslamp Quarter in East Village. So, you can easily experience the scene their while also taking in a baseball game. In fact, less than one block from the park is Half-Door House Brewing Company. It serves craft brews in a cozy house-like setting. Sit on the porch for views of the park.
Moving on to the game itself, a night watching the boys of summer play America's game is always a good time in my opinion. Petco Park's lively atmosphere is enhanced by its top notch food and beverage choices. Where else can you get a pulled pork sandwich from Phil's Barbeque and a beer from Stone Brewing Co.? Nowhere. And that's exactly why you should go.
Local Bars
Vacations are always better when you go off the beaten path, and experience the city as the locals do. This is why I love checking out the local bars of a town. You get a real sense of the neighborhood and culture. This especially rings true at local bars in San Diego, where each section of the city has a distinct feel all its own.
East Village
Basic: Located in the heart of East Village in Downtown San Diego, simplicity and urban style converge atBASIC Urban Kitchen + Bar.
Noble Experiment: This swanky speakeasy tucked behind a secret door in The Neighborhood eatery serves craft cocktails.
Gaslamp Quarter
Barleymash: Sports TV & DJs accompany visits to this mod spot, known for craft beer, bourbon & flatbread pizzas.
Prohibition: Stylish red-hued haunt has a 1930s vibe & features live music & seasonally inspired craft cocktails.
La Puerta: Chill Mexican spot offers signature drinks & tequila alongside family recipes, plus DJs after hours.
Little Italy
The Waterfront: This 1933 institution outlasted the waterfront but still draws crowds with pub grub and happy hour.
North Park
Seven Grand Whiskey Bar: Stylish whiskey lounge offers an extensive bourbon menu, craft beers and dark wood-lined interiors.
True North Tavern: Casual bar food and drinks star at this tavern with a lively dance floor plus plenty of TVs.
Pacific Beach
The Local P.B.: Casual neighborhood hangout for pub grub, a rotating selection of craft beers on tap and happy hour.
Tavern at the Beach: Lively mainstay draws crowds indoors or on the coveted patio for beers, bar grub and dancing at night.
Dance Clubs
If you're itching' to bust a move, you're in luck the dance club San Diego is legit. Whether you want to go all out or just need to let off some steam on the dance floor, San Diego's got you covered.
For the luxe life, visit these dance clubs. Famous DJs, million dollar sound systems, go-go dancers, and laser light shows will make you think you're in Las Vegas rather than San Diego.
FLUXX: Celeb-friendly club draws a stylish crowd with a pulsing dance floor, big-name DJs and bottle service.
Parq: Farm-to-table eats in a funky setting complete with rollup garage doors and a working tunnel.
Float at Hardrock Hotel: Hard Rock Hotel San Diego offers the hottest dining and nightlife in San Diego, including FLOAT  which is set atop the Hotel overlooking the Gaslamp Quarter.
AD Nightclub: Upscale nightclub specializing in hip-hop & electronic dance music, with name DJs and bottle service.
For a more low-key night, dance clubs in Pacific Beach and North Park are the best. Even so, you'll also find danceworthy digs in downtown San Diego.
Avenue: This bar features a variety of mixologist-created craft cocktails, fresh squeezed juices and custom flavors. It draws a younger crowd, with college-age kids often hanging out here.
The Air Conditioned Lounge: An under-the-rader hotspot geared towards locals with a hot mix of music and drinks in a totally cool environment.
U-31: Club draws a party crowd for DJs, cocktails, bottle service, sports TV on Sundays, burgers and more.
Entertainment
It doesn't matter if you want to go to the theater or a rockin' concert; you won't be let down in San Diego. The true variety of entertainment options means you'll never be bored.
Moonlight Stage: Plays host to everything from classic plays to one-man shows and comedians.
Old Globe Theater: Shakespeare plays and traveling theater shows are the main attraction at the Old Globe Theater.
Humphreys by the Bay Concerts: With a location on Shelter Island, this seaside spot is the hottest place to see concerts by mainstream headliners and class favorites.
As you can see, things to do in San Diego at night supply all the elements of a good time. All that's missing is you!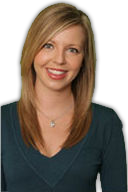 Ashley is Reserve Direct's travel expert, visiting San Diego to find the best travel tips, money-saving deals and insider information. With over 10 years of experience in first-hand-travel adventures, she shares her stories, advice, and current events to help you stay in the know.