If you're planning a vacation in San Diego, the San Diego Zoo is a must for your itinerary. This world-class animal attractions is massive, with over 3,700 acres to see on over 100 acres.  To give you a head start on visiting the San Diego Zoo, follow along as I share expert insider tips.
With so much to see and do at the Zoo, you can easily plan a whole day around this San Diego attraction. Other activities inside Balboa Park can easily be added too, so you can experience two of the best area attractions all in one convenient spot.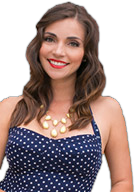 Bianca is a San Diego native, and prides herself on her knowledge of her city. As a professional tour guide, she offers food and drink tasting tours through her company: So Diego Tours. With 8 years in the tourism industry, she brings you updates on how to make the most out of your time, money and energy in her city.