San Diego offers visitors a tremendous amount of things to see and do. Home to stunning scenery, miles of sandy beaches, and an abundance of attractions for all ages, like SeaWorld and San Diego Zoo, this Southern California destination is teeming with activities for visitors. Plus, there are plenty of free things to do in San Diego that are fun for those of all ages. In San Diego, visitors can have fun without spending a fortune to do so.
The Best Free Things to Do in San Diego
1) The Beach
There are over 30 beaches open to the public in San Diego—all of which are free to visit. So, suit up, grab your beach bag and towel, and make a day of it by sunning, surfing, searching for seashells and building sandcastles. A few recommendations include Coronado Beach, Pacific Beach and La Jolla Shores.
2) La Jolla Cove
For an up-close look at local sea life, La Jolla Cove is ideal. Sea lions frolic along the shoreline and nap in nearby rock and sand embankments, putting some serious cuteness on display. Watching these sea lions in their natural habitat is a first-hand look at the natural side of San Diego.
3) Gaslamp Quarter
The Gaslamp Quarter, 16-block historic district in downtown, has a distinct turn-of-the-century Victorian vibe and is listed on the National Register of Historic Places. Originally built in the 1860s, the name of the area comes from the gas lamps used to light the streets. These still adorn the walkways and streets of the area, now home to over 100 shops, restaurants and bars.
4) Oceanside Municipal Pier
When you walk along the 1,942-feet of the Oceanside Municipal Pier, you're walking on a landmark. This pier is the oldest wooden pier on the West Coast, and is great of fishing and wave watching.
5) Brewery Tours
San Diego is the home of America's craft beer scene, so where better to go on a brewery tour? The Green Flash Brewing Co., Karl Strauss Brewery, Stone Brewing Company and Lo Jolla Brewing Company all have free tours. Sample free beers while getting a behind-the-scenes look at suds making.
6) Cowles Mountain
Hike to the top of Cowles Mountain for prime panoramic views of San Diego County. At 1,593-feet the summit is the highest peak in all of San Diego. The hike is a rather strenuous switchback-style uphill hike, but the views are worth the effort. Arrive early for the best views.
7) Point Loma & Cabrillo National Monument
The Cabrillo National Monument, located on Point Loma, commemorates the landing of Juan Rodríguez Cabrillo at San Diego Bay on September 28, 1542. Along with the monument, there is a historic lighthouse, with views all the way to Mexico, a veterans memorial, sea cliffs and tide pools to explore.
8) Torrey Pines State Natural Reserve
Hiking at Torrey Pines is one of the best ways to see the natural beauty of San Diego. Trails curve around sandy mountains, with views of the bright blue coast, jagged sea cliffs and rare Torrey pine trees dotting the way. Plus, you can swim at the base of the Torrey Pines cliffs.
9) Old Town State Historic Park
Trek through the history of California's birthplace at Old Town, San Diego's first downtown. There is a distinct feeling of Old Mexico within this 6-block, 12-acre park, with historical sites covering shops, restaurants, museums, preserved adobe buildings and more. It's easily one of the most authentic free things to do in San Diego.
10) Balboa Park
Balboa Park is teeming with free things to do in San Diego. There are over 65 miles of walking trails at Balboa Park, the largest urban cultural park in America. In addition, there are gorgeous gardens, botanical gardens and spectacular Spanish Colonial Revival architecture to see. Don't miss the Spreckles Organ Pavilion which hosts free outdoor organ concerts on Sundays at 2pm.
11) California Surf Museum
Surf's up at this museum, home to a permanent collection of historic boards, photographs and videos. Located in Oceanside on Highway 101, tour through the displays on Tuesdays for free admission.
12) Summer Concerts
During the summer season, a variety of venues host free concerts. From the Coronado Summer Concerts in the Park to the La Jolla Concert by the Sea, there is an event planned for every week of the summer. Click here for a comprehensive list of free summer entertainment.
13) Seaport Village
Stop by lively Seaport Village for a leisurely stroll along the bayfront, where window shopping, free entertainment and affordable cafes await. Seaport Village hosts the annual Busker Festival each spring, and offers over 75 stores and restaurants. Pop-up concerts and strolling entertainment featured on the weekends.
14) Sunset Cliffs
The rugged Sunset Cliffs are juxtaposed with modern highways and homes. Truly lovely during the day, the cliffs are made even better in the evening. Watch the sun sink into the ocean horizon and witness an array of pinks and oranges painting the sky.
15) Mt. Soledad Veterans Memorial
Located in La Jolla, Mt. Soledad is an easy-to-access peak with 360-degree views on San Diego. While you enjoy the views, be sure to pay your respects to the brave men and women of America's armed forces at the Veterans Memorial. Black granite stones tell the stories of those lost, encircling a massive cross honor those who served faithfully.
As you can see, it's easy to find free things to do in San Diego. Whether you're an outdoor enthusiast, history buff or entertainment junkie, you can't go wrong with these absolutely free options. Visitors can experience a fun and unforgettable vacation experience without breaking the budget.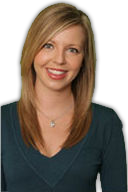 Ashley is Reserve Direct's travel expert, visiting San Diego to find the best travel tips, money-saving deals and insider information. With over 10 years of experience in first-hand-travel adventures, she shares her stories, advice, and current events to help you stay in the know.